International Affilation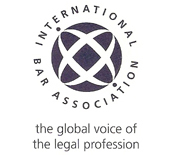 As a global voice of the legal profession, the International Bar Association is the most widely known international forum for discussion of issues affecting the practice of law.
Welcome to official website of IHRO
International Human Rights Organization (IHRO) is an organization , with international focus and world-wide network. It agitates, both in India and internationally, for protection of peoples' rights irrespective of their caste, creed or political views. The voluntary organization has a selective membership drawn from a variety of disciplines- Law, Journalism, Education, Medicine, Agriculture, Trade and Industry.
The Vision of IHRO is the formation of fearless and non-succumbing society on the basis of truthfulness & nonviolence.A vision of a society of human rights followers.
Photo Gallery
Human Rights and Development Project
It is a co-operation between several civil society organizations in NGO. The project partner organizations are:
National Human Rights Organizations(NGO);
National Human Rights
In addition a number of resource organizations and companies are involved in the project, such as the NGO Commission